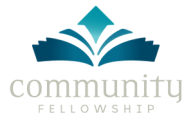 Position Title: DIRECTOR OF STUDENT MINISTRY
Reports To: Pastor of Family Ministry
Other Key Relationships: Ongoing ministry relationship and interaction is expected with other Family Ministry staff and with other staff, volunteer leaders and ministry teams.
Scope: Responsible for providing vision and leadership to Student Ministry. This includes the need to plan, lead, manage, and evaluate a gospel centered, comprehensive, relational ministry for grades 6 – 12.
Character: Spiritually mature believer in a vital, growing relationship with Christ expressed in a commitment to humble, servant leadership. Exhibits a heart for teens, families and a love for the local church.
Competencies: Proven ability and experience in these key areas is expected.
Ability to give away ministry and empower others to lead.
Ability to teach with an engaging style, depth and gospel focus.
Experience with building and leading student ministry teams.
Proven discipler of disciple-makers.
Completion of college education in biblical/theological studies.
DIRECTOR OF STUDENT MINISTRIES JOB DESCRIPTION
Position Title: TECHNICAL COORDINATOR
Reports to: Worship Pastor
Key Relationships: Worship Pastor, Senior Pastor, Technical ministry volunteers, Ministry staff & lay volunteer leaders (i.e. men's, women's, student and children's leaders, etc.)
Scope: Provide technical/production support and coordination for large group gatherings including Sunday worship services, monthly ministry gatherings and life events (weddings, funerals). Support is inclusive of planning, volunteer staffing, developing and implementing production content for large group gatherings
Work hours: The position is part time consisting of 25 hours/week. The schedule will vary due to ministry schedules.