Student Ministries Winter Camp 2019
Friday, January 18, 2019, 5:00 PM - Sunday, January 20, 2019, 3:00 PM
The group's new ETA is around 5:00 p.m. The group left camp later than expected.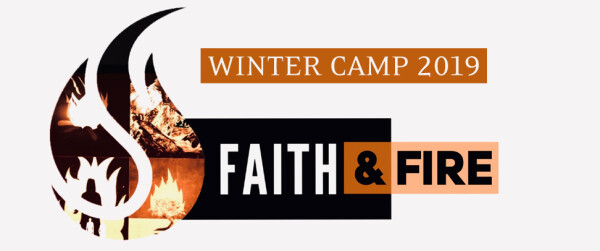 What: Sr. & Jr. High Winter Camp 2019
Where: Phantom Ranch, Mukwonago, WI
When: Jan 18-20, 2019
Departure and Arrival Times
Departure: Please arrive at CF, Friday at 4:45PM. Our bus will be leaving promptly at 5:15PM.
Arrival: We will be leaving Phantom Ranch at 2:00PM, Sunday giving us an estimated arrival time of 4:00PM.
Please eat dinner before arriving to CF as we will not be stopping for dinner.
Packing Checklist
Hat & gloves
Snacks for your youth pastor. (you can bring some for yourself too)
Winter coat
Snow pants or Snowmobile suit (not for practical use, but mainly if you want to look really cool)
Long underwear (or short underwear, just make sure you have underwear)
Boots (not cowboy, while fancy, are not practical for winter)
Winter Clothing (stuff that keeps you warm)
Extra Winter Clothing (for when you're not warm enough)
Sleeping bag and pillow
Toiletries (You will shower everyday)
Towel, toothbrush and toothpaste (be sure to brush before and after meals)
Medications in original container with patient's name (if prescription) labeled, and given to first aid person
Water bottle (old plastic soda bottles with your name on it works great)
Flashlight (not to sneak out of your cabin in the middle of the night)
Bible (the most important thing)
Journal or diary (to journal or take notes)
Pen or Pencil
What Not to Bring
Camp provides the unique opportunity for our students to unplug from all of the distractions. Having said that, pleasedo not bring any of these listed items. If a student is found with one of these, they will be confiscated until we return back to CF. (Students can have these devices as we travel, but once we get to the campthey will be asked to put them away.)
Cell Phones
Any Device that will connect to the outside world.
Leader Contact
If you need to get ahold of your student please contact Jake (Pastor) 260-224-9694 or Ashley Bowman 630-915-8511.
What to do before leaving for camp.
Tell your parents you love them and give them a hug.