VBS 2019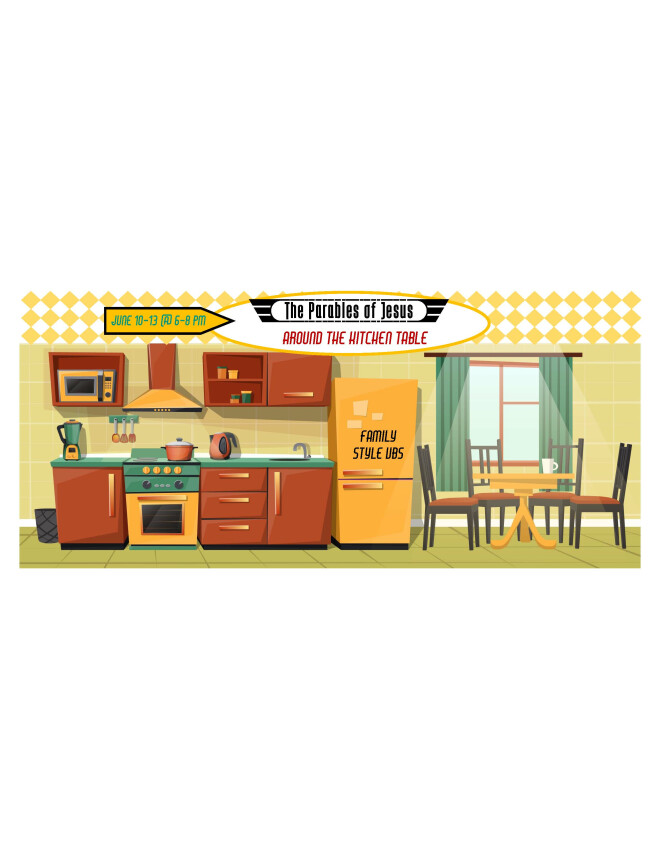 Daily, from 06/10/2019 to 06/13/2019, 6:00 PM - 8:00 PM
Parables : Around The Table
June 9-13th, Sunday 9:00 or 11:00 a.m. AND Monday- Thursday 6:00-8:00pm
Description: Come join us around the table this summer where together Parents and Kids learn, create and experience Parables.
Cost: $10.00 per child with a max of $40.00 per family for the entire week!
What makes our Family VBS different from other Vacation Bible Schools?
We transform our church into somewhere extraordinary. It's like taking a Family Vacation into God's Story.
The Whole Family will hear the truth of God's Story straight from fantastic Characters.
Families (Parents with their Kids) experience everything together - Story, Crafts, Games, Foods, etc.
After you register, Invite another Family to come with you!