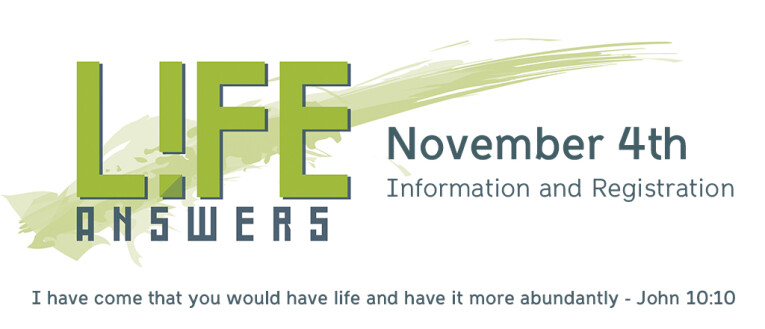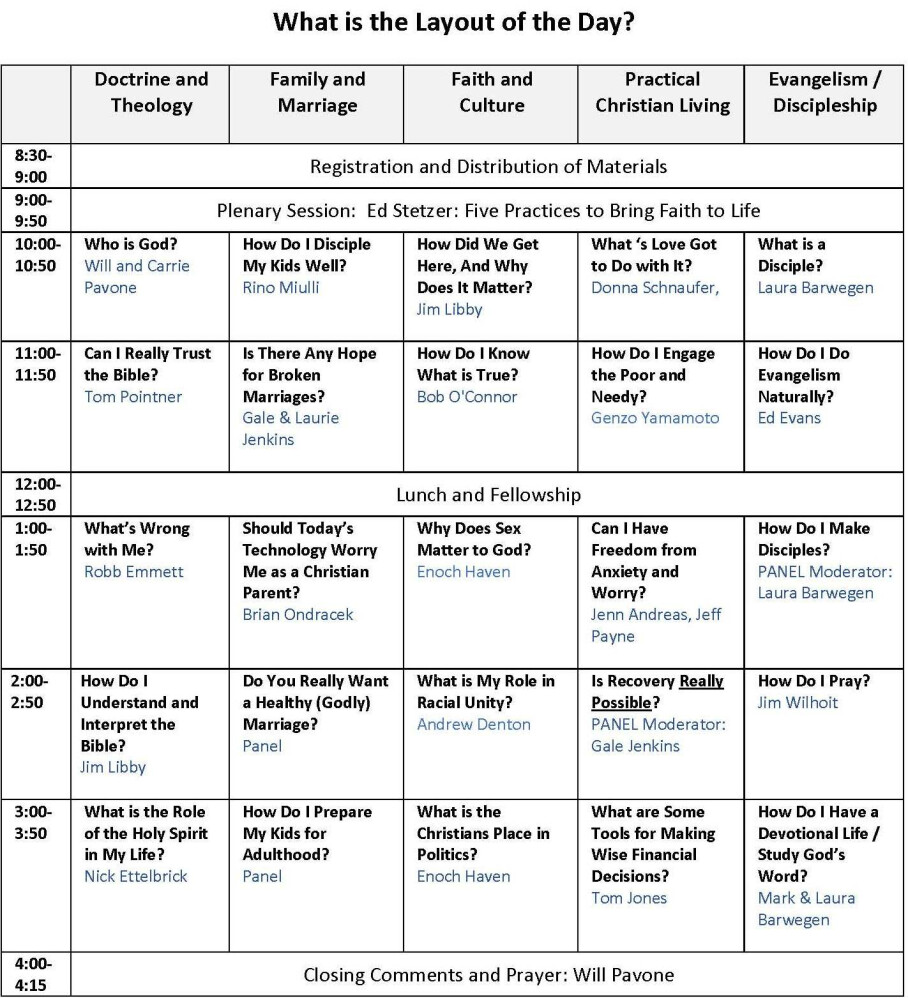 Life Answers FAQ
What Is Life Answers?
A one-day event of 25 different, relevant workshops all designed to help you grow as a follower and disciple of Jesus Christ.
How Does It Work?
Each workshop is 50 minutes long, including 15 minutes for questions and interaction. You can attend any five workshops you want throughout the day.
When is It?
November 4th, 2017 from 8:30AM - 4:15PM.
Who is Teaching?
Over 25 teachers including our own teachers at CF plus nationally recognized speakers.
Who is Kicking this Thing Off?
Our plenary session will be taught by Dr. Ed Stetzer, a nationally recognized author and teacher. Ed is a professor at Wheaton College, where he holds the Billy Graham Distinguished Chair for Church, Mission, and Evangelism. Ed also serves as the Executive Director of the Billy Graham Center for Evangelism at Wheaton, and is chair of the Evangelism and Leadership Program in the Graduate School. Ed was the Executive Director of LifeWay Research and Executive Editor of The Gospel Project and Facts & Trends Magazine. He also serves as the Interim Teaching Pastor at Moody Church.
How Much Does It Cost?
Ten dollars! ...and that includes lunch!
How Do I Register?
Visit http://commfell.org/lifeanswers/
Will Food and Childcare be Provided?
Yes. The price includes both!
What's Different About Life Answers Compared to Other Events?
The workshops have been selected based on national research as well as research into what CF ministry partners told us they wanted.
These workshops don't only answer Bible questions but also address practical Christian living…topics like politics, sexuality, evolution, finances, and many more!
We have pulled out the stops in terms of teachers! Take a look at the next page!!!!

Every course provides not merely "what you should know" – but practical "how-to's." Some offerings will be actually taught by a panel of experts (e.g. how to disciple.)

The LAD event is not a "stand-alone" event. It will feed into a discipleship approach that is currently being actively discussed, prayed about, and developed by many at CF.