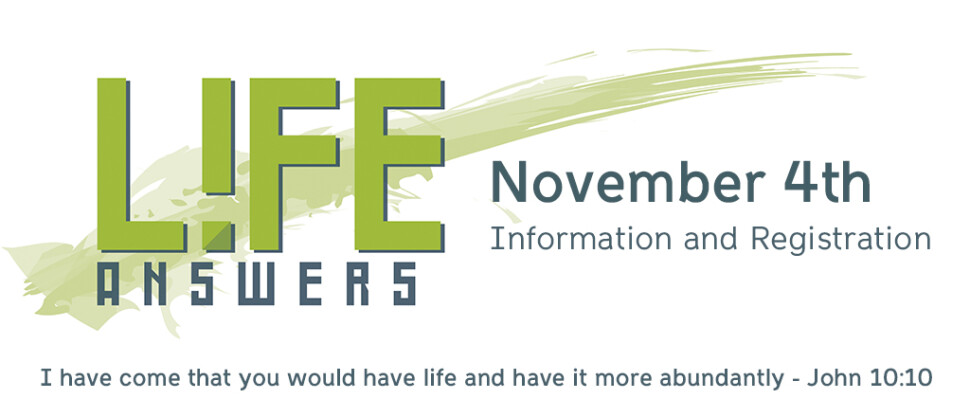 On Saturday, November 4, 8:30am-4:15pm, Community Fellowship Church will host a full-day "Life Answers" gathering. You will have the opportunity to pick 5 out of 25 workshops that will be 50 minutes long and will include a minimum of 10-15 minutes of questions and discussion. You may choose which classes to attend that morning. These workshops will be taught mostly by ministry partners here at CF, along with some nationally recognized teachers. The purpose of this day is to provide a gateway to life change.
The day will begin with Dr. Ed Stetzer, author of books such as Saved: Life in the Face of Death, Compelled: Living the Mission of God, and Transformational Church. Dr. Stetzer also writes frequently for Christianity Today, and is currently serving as Interim Teaching Pastor at Moody Bible Church.
Lunch will be provided, as well as childcare (please register by October 22 for childcare). We expect that all Ministry Partners will attend, and pray that others will come as well, to continue to explore ways that our Christian faith answers life's questions.
You have the option of choosing 5 workshops to attend. There is no need to let us know which ones you've selected. They are separated into 5 tracks, but go ahead and mix and match. View the Schedule Here