See Your Photo Booth Pictures HERE!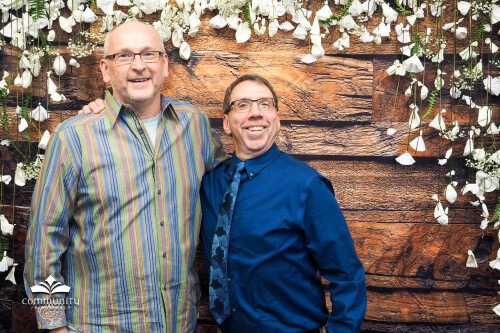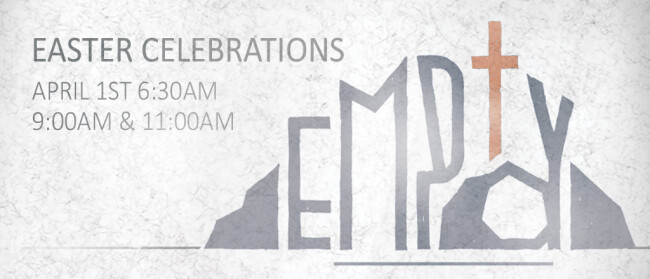 Outdoor Sunrise Service | April 1, 6:30am | Start in the CF Lobby
Easter Celebration Services | April 1, 9:00am & 11:00am | Auditorium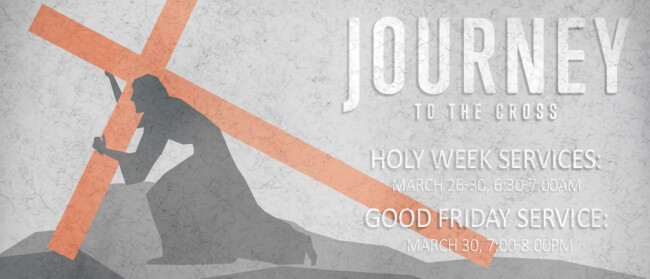 We gather together each morning for a 30 minute time of reflection and a message. At 7:00am a light breakfast is served and people are encouraged to stay and fellowship.
Monday, March 26 | The Betrayal of Jesus (Matthew 26:47-56)
Tuesday, March 27 | Jesus Before Pilate (Matthew 27:11-24)
Wednesday, March 28 | The Mocking and Flogging of Jesus (Matthew 27:27-31)
Thursday, March 29 | Simon of Cyrene (Luke 23:26) & The Women of Jerusalem (Luke 23:27-31)
Friday, March 30 | They Crucified the Lord of Glory (Mark 15:22-39)
Friday, March 30, 7:00pm | Good Friday Communion Service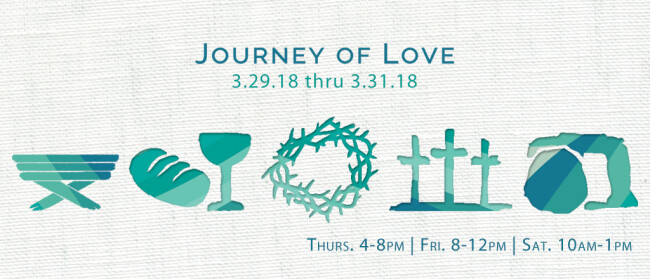 Community Kids is hosting the Journey of Love. They will decorate many of the children's classrooms on the lower level to tell the story of Jesus' life. Adults and children alike will benefit from this engaging and interactive experience. The rooms will be open:
Thursday, March 29, 4:00-8:00pm
Friday, March 30, 8:00am-12:00pm
Saturday, March 31, 10:00am-1:00pm