"BRINGING MISSIONS INTO YOUR OWN HOME"
We are so excited to provide you the updated information for this July 2019 to consider the opportunity to get involved as a host family!
Young Life USA Camp is a transforming experience for your family, where you could host a student from Catalonia (Spain) or Andorra and make an eternal impact in his or her life.
We are looking for 20 host families to join us this summer. Whether you've hosted in the past or you're thinking about it by the first time, we would like you to prayerfully consider this opportunity.
WOULD YOU CONSIDER BEING ONE OF 20 HOST FAMILIES
THIS SUMMER?
Fill out the APPLICATION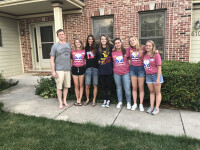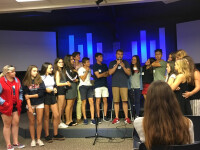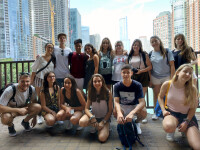 Watch the VIDEO TESTIMONY of Suzanne Thomas talk about her experience as a host family in Chicago
BASIC INFORMATION:
DATES:
June 28 to July 7 and July 14-25, 2019
. The students will be at YL Camp from July 8th to 13th
IMPORTANT FAMILY REQUIREMENTS:
Mother or Father should be at home
and preferable to have a high schooler at home.
The age of the students will be from 15-18 years old.
CONTACT US:


Charlyene Wall
YL USA Camp Local Coordinator at
Community Fellowship Church
630-665-1747 (h) / 630-234-9193 (c)
Gordon Spahr
YL USA Camp Coordinator
Executive Pastor at Community Fellowship Church.

630-562-9184 x 209 (w)