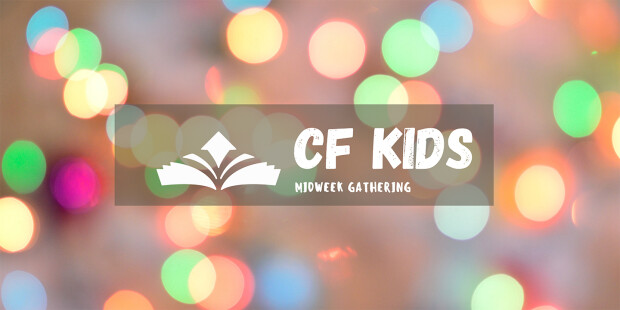 Wednesdays, 6:30-8:00 pm (check-in begins at 6:15pm)
The aim of CF Kids is to partner with parents to raise children to know, love and serve Jesus Christ. Our goal in midweek gathering is the heart transformation of children through intergenerational discipleship, Christ-centered teaching, memorizing God's Word, and having fun doing it! We'll also help our kids grow in their knowledge and understanding of various life skills along the way.
CF Kids is divided into three segments:
Games/Craft: Kids participate in social distancing games.
Large Group: Kids sing, worship and hear a Bible lesson specifically for them to apply to their life.
Small Groups: Kids discuss and apply the lesson further while getting to know each other on a personal level in smaller groups.
Right now CF Kids Midweek is for children in Kindergarten (age 5 as of September 1) through 5th grade.
If your child is not yet registered, you can do so at the first night of CF Kids on September 28, 2022, or the preferred method Register Online. After September 28, we ask that you arrive at 6:15pm to allow time for the registration process.
The Online Registration cost is $10/child and this goes toward materials, crafts, and activities throughout the year.
Please make checks payable to Community Fellowship.
Scholarships are available upon request.
Schedule
CF Kids begins September 28, 2022 - Registration online only.
September 28 is the first full night of CF Kids and the program runs through May 10 on Wednesday nights from 6:30-8:00pm (check-in begins at 6:15pm).
Volunteer
Would you like to Volunteer in CF Kids while your child is participating? Please contact Ben Tyler, Family Pastor, at for more information.