Men's & Women's Combined Dinner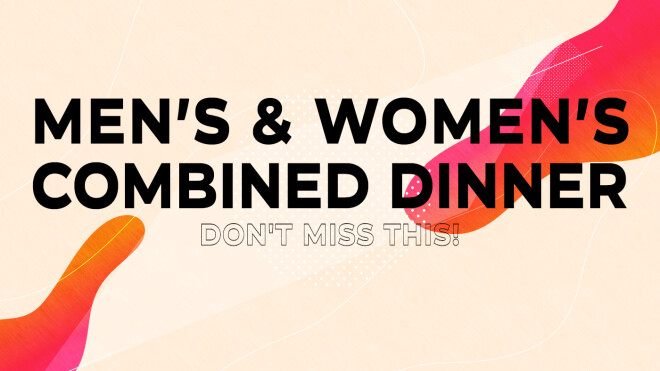 Tuesday, August 09, 2022, 6:00 PM - 8:00 PM
The Men's and Women's ministries are combining their events this month. Everyone is invited to join us for dinner, music, and a message brought by Carol Rushton one of our Ministry Partners. Carol will share about The Journey, the Storm and The Hope in Life.
Childcare will be available to those who register and pizza will be provided for the children. There is a $5 cost per child for childcare.
Save the dates for the next gatherings for Men's & Women's Ministries:
8/13 - Women's Breakfast Connection
9/13 - Men's 2nd Tuesday
9/16-9/18 - Men's Advance
9/30-10/2 - Women's Retreat
Visit commfell.org/men for more men's gatherings and commfell.org/women for more women's gatherings.