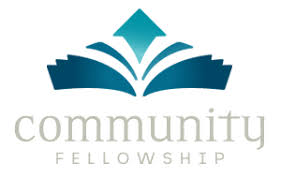 Community Fellowship and World Relief Refugee Assistance
Like the fictional droid character of Star Wars fame - are you ready to help be part of the solution?
The CF Shalom (Outreach) Team invites you to participate in R2-D2 a Fall 2021 donation drive to help provide essential household items for refugee families that will be resettled by World Relief in the Chicagoland area. An Amazon list of the most essential household items, ranging in price from $5 - $80, has been assembled. Please browse the R2-D2 list to select and purchase items of your choice.
All donated items will be delivered to CF. CF will deliver all donations to World Relief who in turn will use these Welcome Kit donations to set up homes for newly arriving refugee families. Your generous donations will help provide a warm welcome to refugee families from Afghanistan and other countries.
Help be part of the solution – check out the R2-D2 list today!
CF background:
As a church we have always had a commitment to caring for those in need.
We have raised funds in response to various global disasters.
We have helped provide food to sustain the poor and the hungry.
Eleven years ago, CF established a refugee team to welcome and care for a refugee family from Myanmar (Burma).
We have provided volunteers to tutor and help with citizenship clinics.
Most recently we have donated needed supplies for refugee and immigrant families.
Through all these years CF has had a strong and meaningful partnership with World Relief Chicagoland - Helping Our Afghan Allies - World Relief Chicagoland.
And now we are faced with a new opportunity in this partnership.
World Relief Background:
World Relief is a global Christian humanitarian organization that brings sustainable solutions to the world's greatest problems – disasters, extreme poverty, violence, oppression, and mass displacement. World Relief partners with local churches and community leaders in the U.S. and abroad to bring hope, healing and transformation to the most vulnerable.
World Relief Chicagoland is one of many refugee resettlement locations. World Relief Chicagoland is rebuilding to welcome more refugees. Currently, World Relief is preparing to welcome 150 Afghans in the next several months. This is in addition to an estimated 700+ refugees that will be welcomed from other parts of the world in the next year.
What we see happening in Afghanistan breaks our hearts. The issues are overwhelming and complex and it's hard to know what to do. World Relief can help. Over the past twenty years World Relief, with the partnership of many local churches and individuals, has welcomed and helped thousands of refugees and immigrants.
And with the help of the church they are posed to welcome and help many more refugees acclimate to their new life in America.
With this anticipated increase in refugee arrivals from Afghanistan and many other countries - World Relief is calling on churches to a new phase of partnership.
A partnership that will include:
Prayer – for Christian love and gospel impact while welcoming new neighbors
Donations – Welcome Kit items (refer to R2-D2 above) and other good condition household furniture
Volunteers – host families, help setting up apartments, transportation, Good Neighbor volunteer
Advocate – use your voice to influence decision makers to save lives and seek justice for the vulnerable
Give – your generous financial gift to WR brings hope, healing and restoration to those in the most vulnerable moments and makes lasting impact.
For more information about helping in any of these areas - Helping Our Afghan Allies - World Relief Chicagoland