Christmas Store
Saturday, December 09, 2017, 8:00 AM - 3:00 PM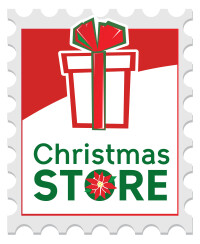 The Christmas Store is an opportunity for low-income families in our neighborhood to purchase several gifts for their children at a reduced price in a dignifying manner. Our desire is to preserve each family's dignity by creating an opportunity that would allow them to select gifts, at significant savings, that are appropriate and enjoyable for their children. This unique day honors the parents while offering a low-cost, supportive alternative to retail shopping. Gift donations can be made via our Amazon Wish List.
Neighborhood families receive a special invitation to the one day Christmas Store where they can purchase Christmas gifts at a savings of 75% off the retail price. Parents select several new gifts per child, which have been donated by people like you. Then, volunteers provide gift-wrapping while the parents enjoy Christmas music and refreshments.
CF_GiftDrive_STEREO2017 from Community Fellowship Church on Vimeo.