Student Ministries Fall Camp 2019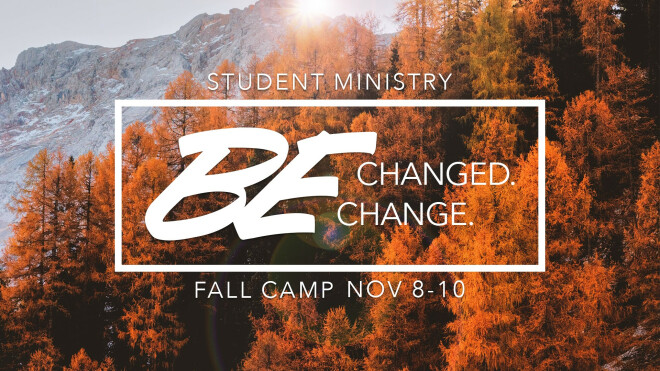 Friday, November 08, 2019, 4:30 PM - Sunday, November 10, 2019, 3:00 PM
What: Student Ministries Fall Camp 2019 (6th-12th Grade)
Where: Dixon Valley Camp and Retreat Center - Newark, IL
When: Nov 8-10, 2019
Deadline to Sign Up: Friday, October 25th
Departure and Arrival Times
Departure: Please arrive at CF, Friday at 4:30PM. Our bus will be leaving promptly at 5:00PM.
Arrival: We will arrive at CF on Sunday by 3:00PM.
Please bring money for dinner because we will be stopping on the way to camp.
Packing Checklist
Coat/Jacket
Clothing
Warmer Clothing & Shoes that you don't mind if it gets wet or dirty
Sleeping bag and pillow
Toiletries
Towel, toothbrush and toothpaste
Medications in original container with patient's name (if prescription) labeled, and given to first aid person
Bible
Journal or diary (to journal or take notes)
Pen or Pencil
Snacks
Water Bottle (with your name on it)
What Not to Bring
Camp provides the unique opportunity for our students to unplug from all of the distractions. Having said that, please do not bring any of these listed items. If a student is found with one of these, they will be confiscated until we return back to CF. (Students can have these devices as we travel, but once we get to the camp they will be asked to put them away.)
Cell Phones
Any Device that will connect to the outside world.
Leader Contact
If you need to get a hold of your student please contact Ashley Bowman 630-915-8511.
What to do before leaving for camp
Ask your parents to fill out the All Year Participation Waiver at commfell.org/student