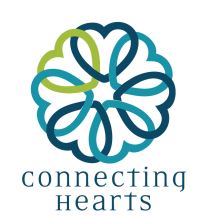 Women's Ministry Vision
Women's ministry at Community Fellowship exists to help women grow in their love for Christ and in Christian maturity through the regular study of God's word, prayer, and gospel-centered relationships with other women. We desire to equip women to "walk in a manner worthy of the Lord, fully pleasing to him: bearing fruit in every good work and increasing in the knowledge of God" (Col. 1:10)
Establish
Our desire is to see the women of Community Fellowship built up by God's word so that they might come to a deeper knowledge of the glory of Christ and a growing rest and confidence in all that is provided through the gospel (Ephesians 3:17).
Our prayer is that by growing in the knowledge of Christ, CF women would be kept from false doctrine (Ephesians 4:14); in beholding Christ, that they might become like him (2 Cor.3:18); and in abiding in Christ, that they might overflow in lives of service and love (John 15:4-5).
Encourage
Through gathering together, we hope to foster gospel-centered friendships for the sake of encouragement, accountability, friendship, and the building up of the body. In the words of Hebrews 10:24, we want to stir one another up to love and good deeds, not neglecting to meet together, but encouraging one another all the more as we see the day drawing near.
Equip
We aim at equipping women to use their varied gifts to serve the Lord in the strength that God supplies (1 Peter 4:10-11).
If you have questions or would like more information, please email