Women's Christmas Dinner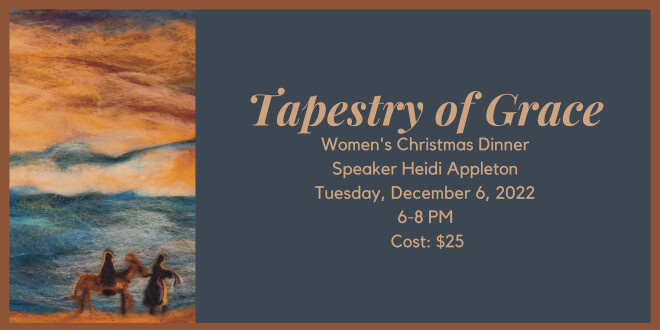 Tuesday, December 06, 2022, 6:00 PM - 8:00 PM
Our Women's Christmas Dinner is a wonderful way to start the Christmas Season. The evening will include a catered dinner, Christmas music, and a heartfelt message from Heidi Appleton titled Tapestry of Graces. Tickets are $25 per person. Don't forget to invite a friend or more to come along with you.
You can purchase tickets in the lobby on Sundays or contact Margaret Bangert

Please consider helping income-challenged families by bringing a donation for the Christmas Store commfell.org/christmas-store.